Rural Noise Ensemble – Cutting Wood from Sean Clute on Vimeo.
About
The Rural Noise Ensemble incorporates the sound and energy of cutting wood in preparation for a cold Vermont winter. The sounds of the amplified firewood are modified by a computer and later mixed with additional homemade instruments, guitar and a sample of a shredder. The work ends with a shop vac cleaning the debris left over from the active performance.
The work premiered at the North Country Electronic Music Festival at ArtsRiot in Burlington Vermont on September 10, 2016. The performers were Sean Clute, Al Larsen and Otto Muller.
Score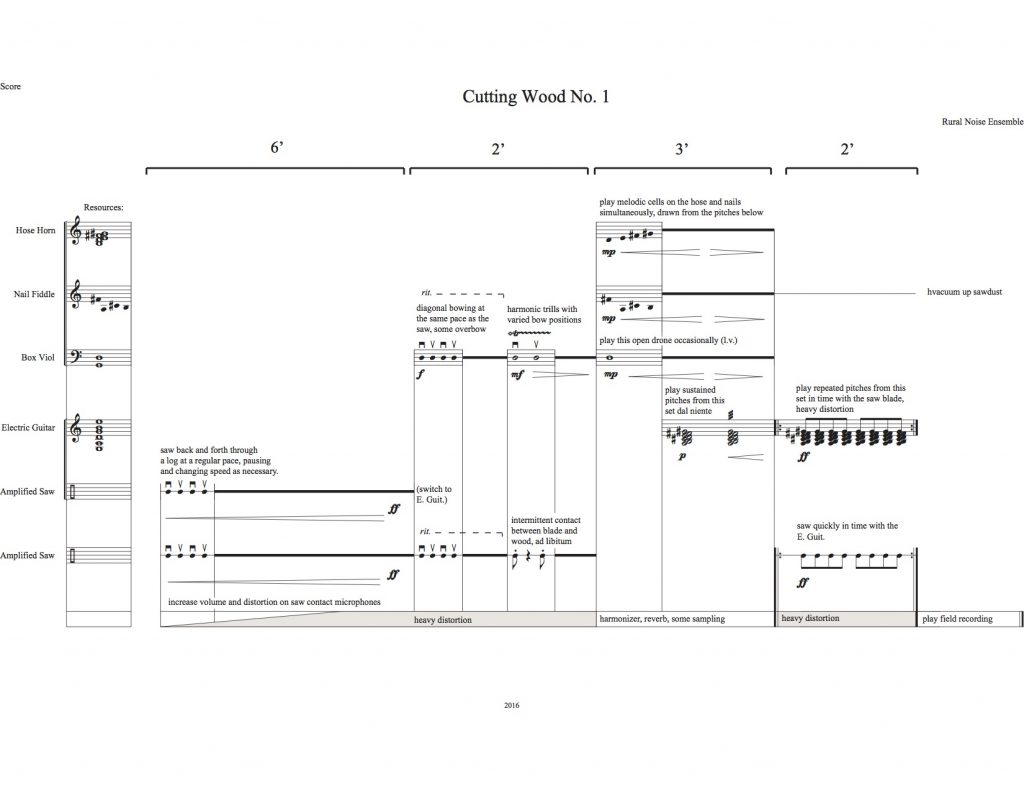 Download
Cutting Wood (Full quality .aif file and score .pdf | 118.5 MB)